Source: Lucy's Kitchen
Region: Argentinean
Rating: 9/10
In this recipe, the often chewy flank steak is tenderized and given a burst of flavour with a herbal, citrus marinade. Serve the beef with the spicy Chimichurri Sauce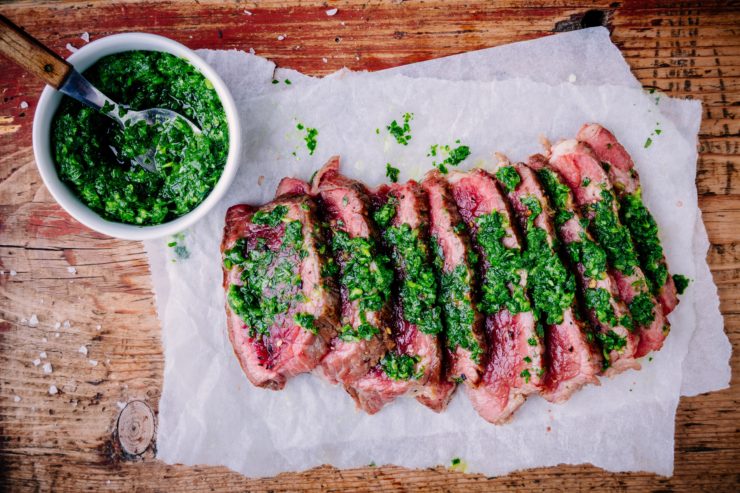 1
tbsp
chopped fresh coriander
1
tbsp
chopped fresh basil
1
tbsp
chopped fresh mint
2
tsp
finely chopped garlic
1
tsp
hot Asian chili sauce
salt and freshly ground pepper
1
Place steak in a baking dish or plastic bag. Combine coriander, basil, mint, garlic, orange juice, lime juice, chili sauce, and 2 tbsp oil. Pour over steak and marinate for 2 hours or overnight in regrigerator.
2
Remove steak from marinade and pat dry. Brush with remaining 1 tbsp oil.
3
Preheat grill or broiler on high. Season steak with salt and pepper. Grill for about 4 minutes per side, or until steak is medium-rare.
4
Carve steak against grain into slices 1/2 inch thick and serve with Chimichurri Sauce